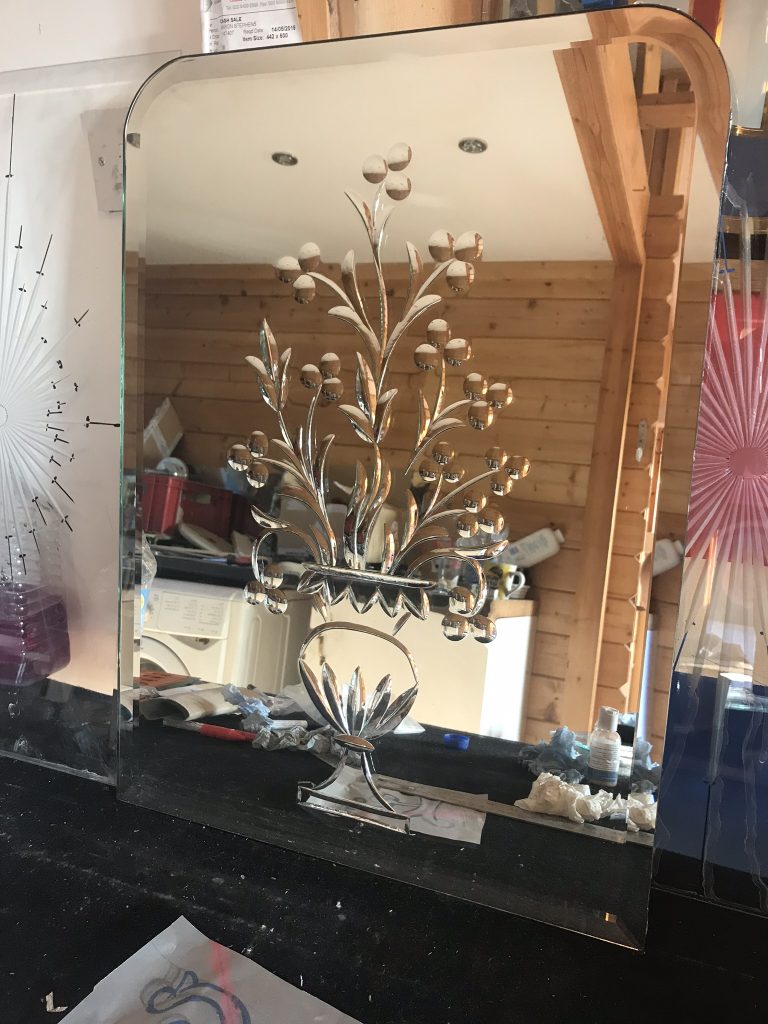 Here is a cut-glass showmans wagon mirror I made as a replacement for one piece of a set of three identical mirrors. The original was unfortunately broken during the restoration of the customer's vintage Howcoft showman's wagon.
It's nice to recreate old designs to complement a restoration.
If you're interested in commissioning a piece, contact me here.